This post has been viewed 552 times
.
Printable Version
Email to a Friend
Subscribe: Email, RSS
The Click Family
Posted on Mon, Sep 2, 2013
Singers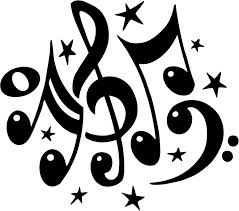 The Click Family
Jason and Linda Click and their three children make up the Christian band, The Click Family. They minister in music at churches and various events to include concerts, conferences, revivals, and youth camps. Jason has played drums since he was 10 years old. Linda has played a variety of instruments, including the keyboard and guitars, since her youth. They met at Glenville State College in 1991 and teamed up their talents and passion for ministry and music.
Upon a prompting from God, Jason and Linda got their three children involved in their music ministry nearly three years ago. Thirteen-year-old Anthony plays the bass guitar. Alexis, who is 11 years old, plays the keyboard and sings in the group. Jaden, who is 9 years old, plays the saxophone. Linda plans the dynamics of each song, writes the music for the band members, and teaches them their parts. They perform a variety of
Christian music styles, including contemporary, southern gospel, bluegrass, old hymns,
and spiritual choruses.
No messages have been posted.
You must first create an account to post.