Rev. Kenneth Miller - Minister -

3wlogic.net@RevKAMiller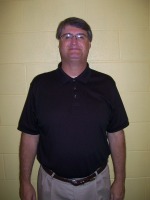 Rev. Miller began pastoral duties November 7, 2004 here at Weston First Baptist Church. His Christian ministry began at the Baptist Student Union while attending the University of Louisville. After graduation in 1979 he attended the Southern Baptist Theological Seminary in Louisville, KY and served as Pastoral Assistant/Youth Minister at a Methodist church. After graduating from seminary in 1982 he became the Assoicate Pastor in charge of Christian Education and Youth at the FBC of Kenova, WV and again in 1988 at the FBC of Marietta, OH. God called him to the senior pastoral duties in 1993 at the First Baptist Church of Ravenswood, WV where God richly blessed his ministry for eleven years before being called to First Baptist Weston.
Ken and his lovely wife, Allison, were married in 1980. Their daughter, Mallory was born in 1991 and son Nolan in 1993. Mallory is a graduate from in the School of Nursing at West Virginia University in Morgantown, West Virginia and their son Nolan is a student at Marshall University studing Japanese. When God called Ken and his family to leave Ravenswood it was the most diffcult decision he has ever made, especially where the children were concerned.

Ken has also lead our church through extensive renovations to modernize the church facility; including the renovation of the outside brick exterior and the renovation of our dining hall and replacement of floor. The kitchen has been renovated and modernized to better serve the growing needs of our church. Pastor Miller has been instrumental in getting these projects completed on time and under budget.
He continues to follow God's will here at First Baptist Weston and we are glad to have him serving as our Minister.

Eric Kendall - Associate Pastor - [Account] -

gmail.com@TheRevWVU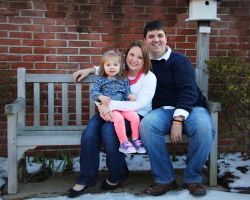 Pastor Eric Kendall began pastoral duties on March 11, 2012 here at First Baptist Church of Weston. His ministry first began as a summer youth intern at South Parkersburg Baptist Church in Parkersburg, WV. He graduated with a Bachelor in Multidisciplinary Studies Degree from West Virginia University in 2009. He also earned a Master of Divinity from Palmer Theological Seminary—the Seminary of Eastern University on May 16, 2015. Prior to being called to First Baptist Church of Weston, Eric served as the volunteer youth intern at Simpson Creek Baptist Church in Bridgeport, WV where his responsibilities included helping to plan and organize various youth events as well as helping teach Sunday School.
Eric also played a role in establishing the U-Link Youth Ministry Team. U-Link is a collection of churches in the Union Association of the West Virginia Baptist Convention that shares resources to plan youth events and to provide opportunities for youth throughout the Union Association to grow together in Christ. Eric is also very active in many of the different youth outreach ministries around the state, like Camp Cowen Baptist Camp where he works with the Junior High II camp every summer, and the Fellowship of Christian Athletes at Lewis County High School in Weston, WV.
Eric and his beautiful wife Sarah were married on July 18, 2012 in Charleston, WV and they have two beautiful daughters named Madison and Lily. He and his family currently reside in Lost Creek, WV. They are all very excited to be a part of First Baptist Church of Weston and look forward to serving the community of Weston.
He would like to thank everyone at First Baptist Church for the support they have shown him as he has made his journey through seminary: "God has blessed me greatly with such a loving and supportive church and community. My family and I are grateful for all that has been done for us. God Bless You!"

Sarah Nale - Music & Choir Director -

mail.3wlogic.net@WestonFBC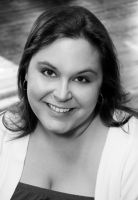 Sarah Nale serves as Choir & Music Director. We are very blessed by her talents and to have her as part of our worship staff.

Joshua Stubbs - Organist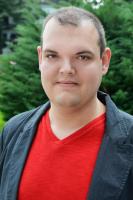 Joshua provides wonderful accompaniment on the organ and piano. We are very blessed by his talents and to have him as part of our worship staff.

Cathy Fisher - Church Pianist -

mail.3wlogic.net@WestonFBC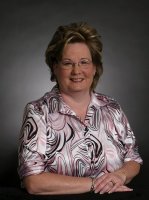 Cathy Fisher has been serving as FBC's Pianist since April of 2009. Cathy has always been there to play when we have needed a piano player. Cathy has also served on many boards and committees in our church. We are blessed to have Cathy on our staff.

Allison Miller - Secretary -

gmail.com@fbcwsec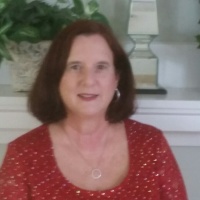 Allison Miller is our new church secretary effective July 1, 2016. Allison is the wife of our senior pastor, Kenneth A. Miller and the mother of Mallory Miller and Nolan Miller. Allison has many years of experience working in professional offices including DeBrular Well Servicing, Ohio L & M Oil Company, Farm Family Insurance Company and Marshall University's W. Paige Pitt School of Journalism. In addition to her professional office experience, Allison also worked in the Gift Shop at the Stonewall Jackson Resort. Allison in active in our church by singing in our adult choir, attends the Illuminator Sunday School class, and serves on the Hospitality Committee. She has also volunteered for Operation Christmas Child, Salvation Army bell ringer, and is a cancer survivor who has helped with the American Cancer Society.
Outside of her church activities, Allison enjoys traveling, reading, shopping for antiques and interior decorating

Kim Gum - Treasurer -

bankwithunited.com@kim.gum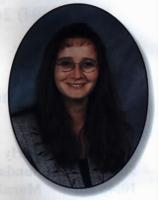 Kim Gum has been serving our church as our Treasurer for over 25 years. Kim is married to Dave and they have 2 children, Kasey and Preston. We are very blessed to have Kim as a part of our staff.

Nancy Hayhurst - Custodian - [Account] -

frontier.com@nancyhayhurst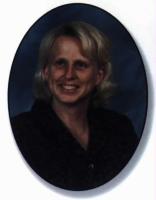 Nancy Hayhurst serves as the church custodian. She has been serving FBC for over 25 years. Nancy is married to Robert.  Nancy has blessed our church with her exceptional services! She is there every morning even on major holidays to keep our church in clean condition.  We thank Nancy for providing the services she does for our church!

Jason Posey - Sound Engineer - [Account] -

aim.com@WestonFBCsound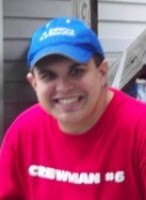 Jason Posey has been serving as FBC's Sound Engineer since 2002. His job is to control the audio and sound during worship services and special events in the church. If you ever need mics or a CD played for a wedding or other event, this is the man you contact. Jason also runs the CD ministry. He records the 9:30 service every Sunday, and make CDs for shut-ins, and anyone else who wants a copy. Select sections of those services can be found here. Jason is a graduate of West Virginia University with degrees in computer and electrical engineering. Jason is also a graduate of Lewis County High School. He was also the Scoutmaster of Boy Scout Troop 74 in Jane Lew, WV until the end of 2013.

Jason completed a complete renovation of the sound system, which had technology from across the past four decades. This updated all the equipment, and added stage monitors. An assistive listening system for the hearing impaired was also added. By doing most of the design and installation work himself, the cost of this renovation was greatly reduced. If you any questions or comments about this renovation, feel free to contact him. We are very pleased to have Jason as part of our staff here at First Baptist.